Dude, that dumb fat slut that was on those Jenny Craig commercials cheated on her husband.
But that's not it.
I normally don't give a shit about other people's selfish behaviors and extra marital affairs. Everybody fucking cheats. And I think infidelity is funny. I think divorces are funny too. Anyone who's dumb enough to get married deserves to fucking suffer when the superficial bond they formed from a one night stand is withering away. Fuck dude, bad decisions in general and shattered dreams are comical to me.
But what's different about the fatty Jenny Craig slut is that she was married to EDDIE VAN HALEN.
Fucking Eddie Van Halen. Guitar God.
This bitch, Valerie Bertinelli, had the NERVE to cheat on Edward Van Halen.
Let me give you some visual aides.
This dumb slut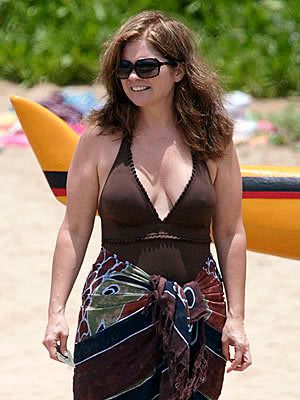 was married to this awesome dude.
And then this fat whore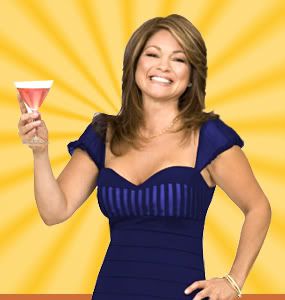 had the fucking audacity to cheat on this cool guy.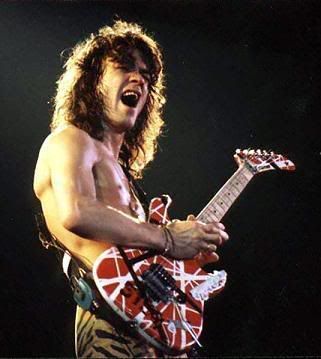 WHO THE FUCK CHEATS ON EDDIE VAN HALEN????? WHO????
What kind of a world is this?
I don't care if Eddie cheated on Valerie. He probably did all the time. And who wouldn't. She's a fatty. Her face looks like a cookie.
Eddie can do whatever the fuck he wants. He can screw around if he so pleases. He fucking deserves it. He was in Van Halen for fuck's sake. Van Halen!!! Come on!! Hot For Teacher, Panama. Fuck dude. You can't fuck around on Eddie Van Halen. Eddie can fuck around on you, but you cannot be the one who is fucking around. That's just how it goes.
But this Valerie tool cheated on him.
No. Nuh-uh. Not allowed.
I refuse to believe that Diamond Dave had a part in this. I refuse to believe that the Valerie slut cheated on Eddie with David Lee Roth. DLR wouldn't fuck a fat stupid whore bitch like Valerie. No way, man.
David Lee Roth is a bad motherfucker. And I like to think that Eddie Van Halen cheated on Valerie with David Lee Roth. How fucking HOT is that.
Shit, man. Fuckin DLR slamming Eddie Halen's back against the record machine. Uh can't you see what I meaaaaaan??!?! JUMP!!!
Oh, the eighties.
Those were crazy times, they were.
Here's the article:
http://news.yahoo.com/s/ap/20080226/ap_en_ce/people_valerie_bertinelli;_ylt=AnqvomMjrrGJeJifiC3X8rdxFb8C